ABOUT GARDEN CITY DANCE STUDIO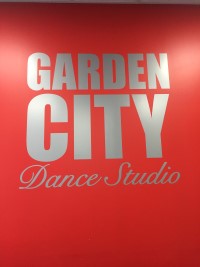 Garden City Dance Studio was established in 1980 by director/owner Cathy Fonte, our 8,000 sq ft studio boasts 6 classrooms with professional sprung dance floors for your Childs comfort,  Closed-circuit TV so you can watch your child in class, 2 cell phone charging stations, comfortable waiting areas for parents, plenty of parking, fully stocked dance boutique for all your dancewear needs.  Our Dance Boutique is located in the lobby for your convenience for quick and easy purchases of the essentials needed for your dance classes. For your security, we are equipped with a full surveillance system through the entire studio and fire sprinklers for your child's safety. Our HVAC clean air system will ensure that each classroom is provided with fresh air at all times. We ALWAYS have the highest quality teaching staff and we guarantee that you will enjoy your experience with us!
REGISTRATION INFORMATION
All tuition payments made by credit card will be subject to a 3% fee. You can pay by cash, check, or debit card to avoid this fee. All registered students must leave a credit card on file for tuition payments and any other incidentals. You may register in person, by email, or by phone. Our Fall season begins in September, commencing with the recital in June. Tuition is made in 8 payments. Your first payment will be due at registration along with a $35.00 registration fee per student ($70.00 max per family). Students are required to pay a registration fee each year. Regular tuition payments will continue from October through April. April will be your final tuition payment. You will receive a copy of the payment schedule at registration. Holidays are figured into tuition payments and are not to be made up. You can print registration forms by clicking on the "forms" tab.
GCDS COMPETITION DANCE TEAM (ages 5 and over)
The Competition Dance Team at Garden City Dance Studio provides a more challenging curriculum for the serious student.  Students ages 5+  will study the following Genre's:  Ballet, Jazz, Lyrical, Tap, Contemporary, Strength & Conditioning and Acrobatics. Once you've made a commitment to our team, we ask that you make our dance team your priority and not have any other activities conflicting with your dance schedule. Team members dance  4+ hours a week depending on age and level. Students on our team will train with faculty from Broadway Dance Center, NYC.   Our dance team teaches  young dancers much more than dance. We teach technique, strength, diligence, showmanship, discipline, time management, integrity, work ethic, common sense, passion, creativity, the list goes on and on.
Students must participate in all workshops, master classes with guest choreographers, regional competitions which are held locally and National competitions which are typically held out of state.  Once you have been accepted to the team, there will be a 4-week probation for all new students. If students are not keeping up with classwork, they will be removed from the team within the probation period.  Please note that parents do not choose placement for students. Please call for further information.
Students who are interested in joining the competition team are required to audition. Most of all, our team members develop lifelong friendships! Training with our competition team will prepare your student for college/university dance teams and professional work. Click here to see some of our amazing students
Special events will be available to students who are interested in performing out-of-state. Past events have included team trips to Disney World (Florida) and soon Myrtle Beach
Our team members are expected to be supportive of one another and treat their teammates with kindness at all times. Teamwork skills are a must. Please note that we do NOT tolerate any sort of bad behavior or bullying of any kind from students or parents. Students can be removed from our team at our Director's discretion for any of the above behavior. 
Being on a dance team can be costly. Please discuss all fees with the director before making the decision to join. Fees include (but are not limited to) tuition, costumes, master classes, conventions, dance wear, rehearsals, private lessons, competition fees, traveling and lodging fees.
Pricing will be discussed in person with parents.
EVENTS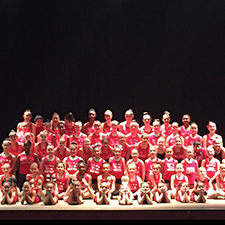 Garden City Dance Studio
2023-2024 events will be posted soon!
ATTENDANCE:
Regular attendance is essential for your progress in dance as prolonged absences slow down advancement. You must call the studio to notify us when you are going to be absent. When available, a make-up class can be arranged for your convenience. Makeup classes will be available after April. Tuition fees will not be deducted due to absences. Snow and extreme emergency cancellations will be treated as absences. Closings will be posted on our website under "calendar".