DANCERS AGAINST CANCER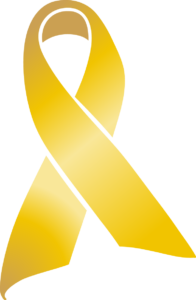 Everyone has their own personal experience relating to cancer, whether it be a family member, friend, or even themselves. Cancer is a horrible disease that affects millions of Americans every year. This genetic disease is caused by changes to genes that control the way our cells function, especially how they grow and divide. There are more than 100 types of cancer and still no cure. Fortunately, the smartest minds in the world are tirelessly working towards achieving this goal.
At Garden City Dance Studio, we want to take a stand against cancer, and that is why we are forming "Dancers against Cancer." The mission of this program is to raise money for cancer foundations and families who are in need of help, especially those in our dance community. We want to bring awareness and educate young dancers about how important it is to give back and help others who are struggling.
Dance is a form of expression, one that can be very therapeutic and rewarding. Over the last 3 decades, we have met thousands of terrific young dancers who attest to the benefits of this physically and mentally demanding activity. A dance studio is a place that can help alleviate some of life's headaches. It is a safe haven for individuals who want to express themselves through art while learning new skills and forming lifelong friendships. We have witnessed the value of what a dance team can do for an individual's self-esteem. That is why we would like to offer this opportunity to those who can benefit from a positive learning environment like our dance studio.
Cathy Fonte, the owner of Garden City Dance Studio, is graciously offering FREE DANCE INSTRUCTION to any child who is battling cancer. It is apparent that the expense of dance can be unbearable for many families that are incurring medical bills and other expenses related to dealing with this illness. Cathy has made it clear that every child should have the opportunity to express themselves and feel incredible through dance. The awareness color for childhood cancer is gold, and as part of this initiative, white and gold "Dancer against Cancer" T-shirts are being sold at Garden City Dance Studio in an effort to help spread awareness and generate proceeds that can help families who desperately need our help.
Dancers unite! We are all one family, and together we can overcome any obstacle. To learn more about "Dancers against Cancer" and how you can get involved, please contact Cathy at Garden City Dance Studio.